1,000 Fabulous Followers Giveaway!!!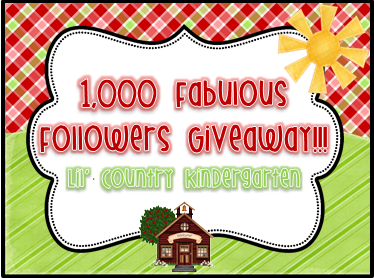 I'm giddy with excitement!!! Never would I have imagined that
one
, let alone,
1,000
fabulous people would follow my tiny blog. I am incredibly humbled by the support and bloggy friendships I've experienced through writing this blog. I am blessed to have a creative outlet that not only helps me be a better teacher, but it also helps support the things I want for my family.
I appreciate each and every one of you and I will continue to strive to provide quality resources, activities and ideas that are relevant to you and your students or children. Thank you so much for following me!
To celebrate this milestone, I have several fun items to giveaway. I tried to make the entries pretty simple because I know giveaways can be time consuming. All I ask is that you follow me in as many places as you can and leave a comment with suggestions for products/freebies and how to make my blog the most beneficial to you. I love fun comments, too! :)
Enter for your chance to win one of these fabulous prizes!
5 items of your choice from my TpT store